1949 MG TC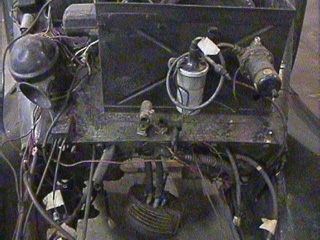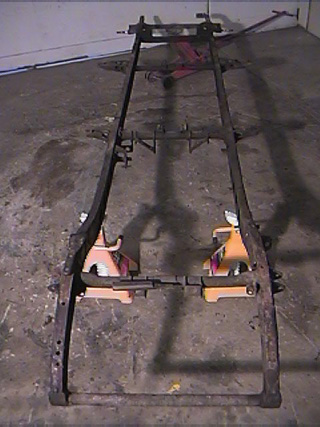 Front wings and firewall removed. Down to the bare chassis, ready to sandblast.

Old rusty patch peeled off right sill area. The original sheet metal was still underneath. Absolutely the worst way

to make a repair.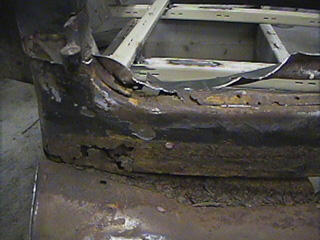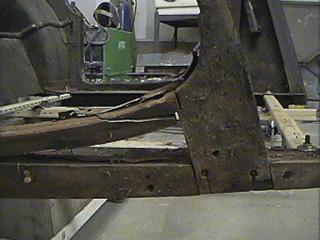 This is the old rotten bodywork hidden by the patch. Removing the sheet metal revealed rotten wood.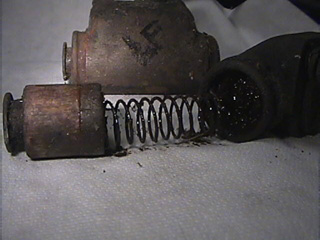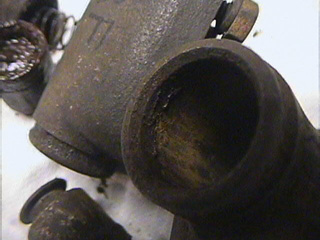 It took a ten ton hydraulic press to get the pistons The cylinder bores are very rusty.
out of the front wheel cylinders.
Glass beading the wheel cylinders revealed deep After boring out the cylinders we machine bronze
rust pits. liners and press them in to bring the cylinder back
to original dimensions. They will never corrode again.

.

Badly worn kingpins and bushings. New kingpin and bushings installed in stub axle.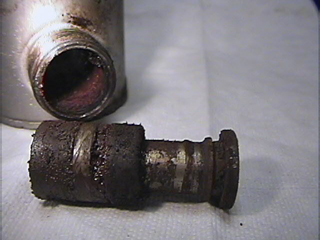 Front spring shackles badly worn and rusty. This is how the piston came out of the brake master.


Brazed on patch visible beneath tar undercoating. Peeling off patch revealed original rusty metal underneath.

Bottom rear corner of right door.
New wood needed here too.


Right side body tub with rotten wood and sheet metal removed.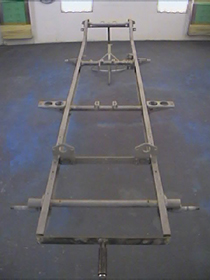 Bare chassis sandblasted. Etch primed. Painted.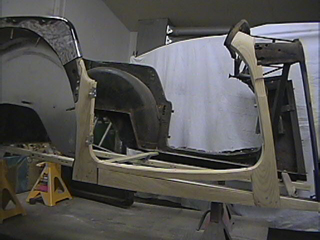 New wood fitted to right side. New fenderwell fabricated and installed.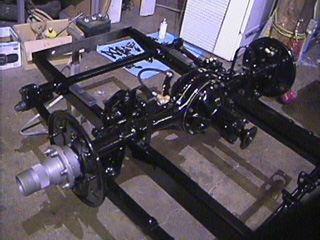 New front quarter fabricated. Differential installed in chassis.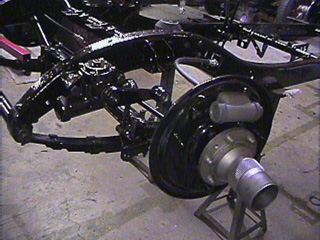 Front axle installed in chassis. Completed chassis.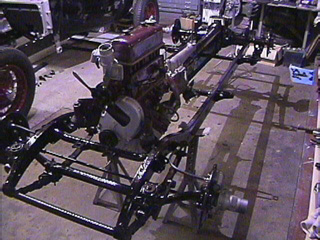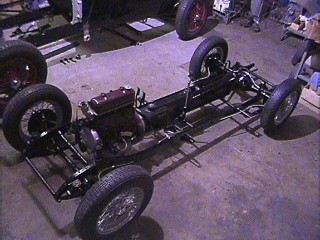 Engine and transmission installed in chassis. Now a rolling chassis.