This 1967 MGBGT has been owned by the same person since new. He recently brought it in to us for extensive bodywork, paint and upholstery.


Almost all of the paint on this car is still the original factory paint from new.


Very extensive rust right through the inner sills.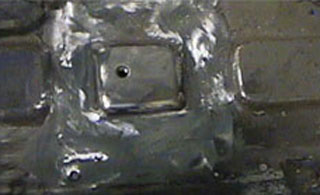 Left front sill after fender removed. Surprisingly the floors only need repair at
the seat rail attachment area. This picture
shows a patch made exactly as the original
part and welded in.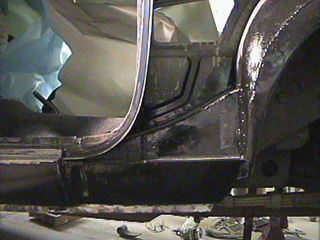 Left rear inner fenderwell after quarter panel removed. New sill installed and fenderwell repaired.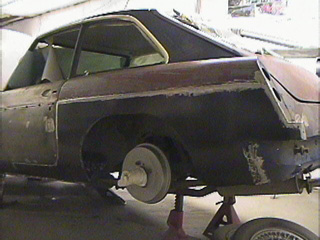 New rear quarter panel TIG welded on. Left front fender lip after Redi-Strip.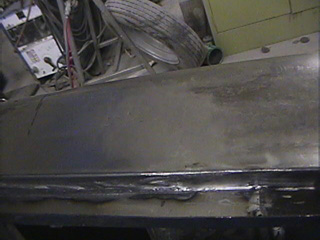 New fender lip made and welded on.