1948 Delahaye Type 178. This chassis is the only surviving prototype of the 178 series and carries the serial number 178820001. As of December 2001 we have been working on some of the mechanical parts of this car such as the brakes and engine. By late spring of 2002 we will be starting on building a complete body from scratch similar to the well known deVillars Delahaye 135 MS pictured below.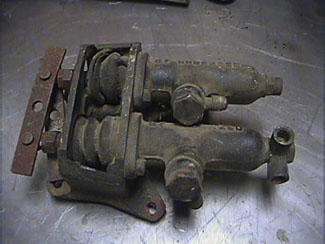 Brake master cylinders


After glass beading. Note rust pits Repaired cylinder sleeved back to standard
deep in cylinder. dimensions with rotocast bronze.