This is number seven of the eight Green Goddess type Daimler Straight Eights built, chassis number 51754. Bodied by Hooper in 1951 for the Eatons of Canada. Currently undergoing a body off restoration.
I displayed the Daimler shortly after I bought it in 1992 at the Vancouver All British Field Meet
where it was voted "Most Elegant Car". It was then used as the base for the poster for the 1993 show.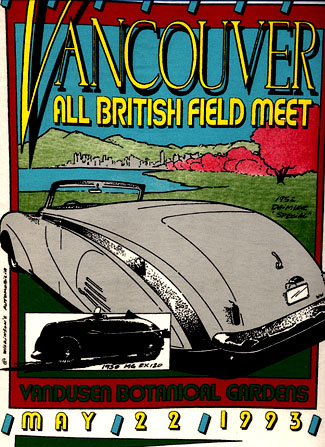 I also displayed it at the 1992 Western Washington All British Field Meet and was surprised to be judged best of show - and this was in original, unrestored condition! The organizers then used the image on their regalia for the 1993 show.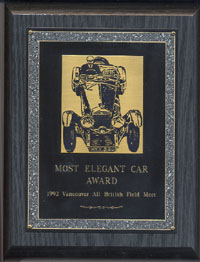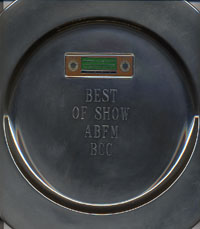 Stripped frame on the way to Redi Strip Powdercoated and ready to re-assemble.
for cleaning and de-rusting.